Wondrous discoveries
Improbable love
Terrifying enemies
Adventure awaits in novels by Christopher Halt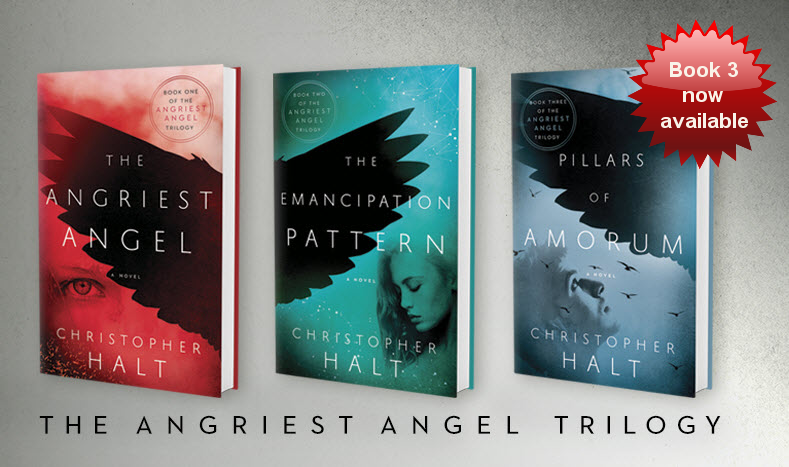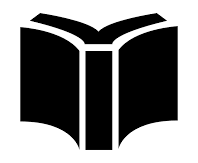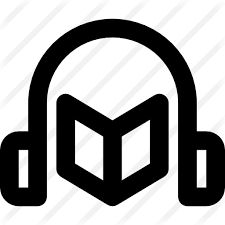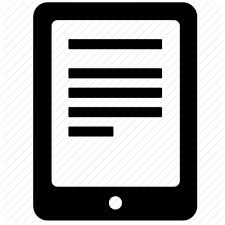 Works
Press
Kirkus Reviews awarded The Angriest Angel the Kirkus "star"
"A brilliant, reckless troublemaker appears to be the only person immune to the mind-control camouflage of benign aliens dwelling incognito on Earth . . . Halt sets up rich, emotional character minefields and conflicts without letting his antihero's pathology take the focus off the bigger picture."
NetGalley professional reviews
". . . ADHD is one of the most misunderstood disorders. The author's ability to fuse this with sci-fi is interesting and you'll not put this book down, well, at least I didn't." FIVE STARS
"Really enjoyed this from the moment I picked this up. Great characters, unpredicable plot, and a lot of suspense." FIVE STARS
"Halt has contrasted the negative and positive aspects of life marvellously . . . I guess you'd predominantly categorise this one as Sci-Fi, maybe an abstract fantasy? But, it's not singularly dimensional. It's intricate, and multi-faceted. Delicately weaving its way through technology, to lead you to an all encompassing finale moment . . ." FIVE STARS
"It was amazing . . . A wonderful entry salvo into a trilogy. Although the premise is science fiction, the theme is much deeper and complex, involving relationships and overcoming disabilities . . . Thanks to NetGalley for supplying an Uncorrected Proof of this unpredictable page-turner in exchange for an honest review." FIVE STARS
Reader comments
"An amazing genre-crossing read. Hilarious, riveting, and socially important. And best of all, this is only the beginning."
"The Psy is a wonderful thing. Better than Jedi. I love the contrasting point of view. The Caelans are like a secret society. Loving this story."
"I have a few close friends which have been diagnosed with ADHD, and to be honest, I feel that reading this book has made me understand them more than any other news article, cable TV special, [or] internet blog."
The Angriest Angel reaches #1 on Amazon Kindle
July, 2019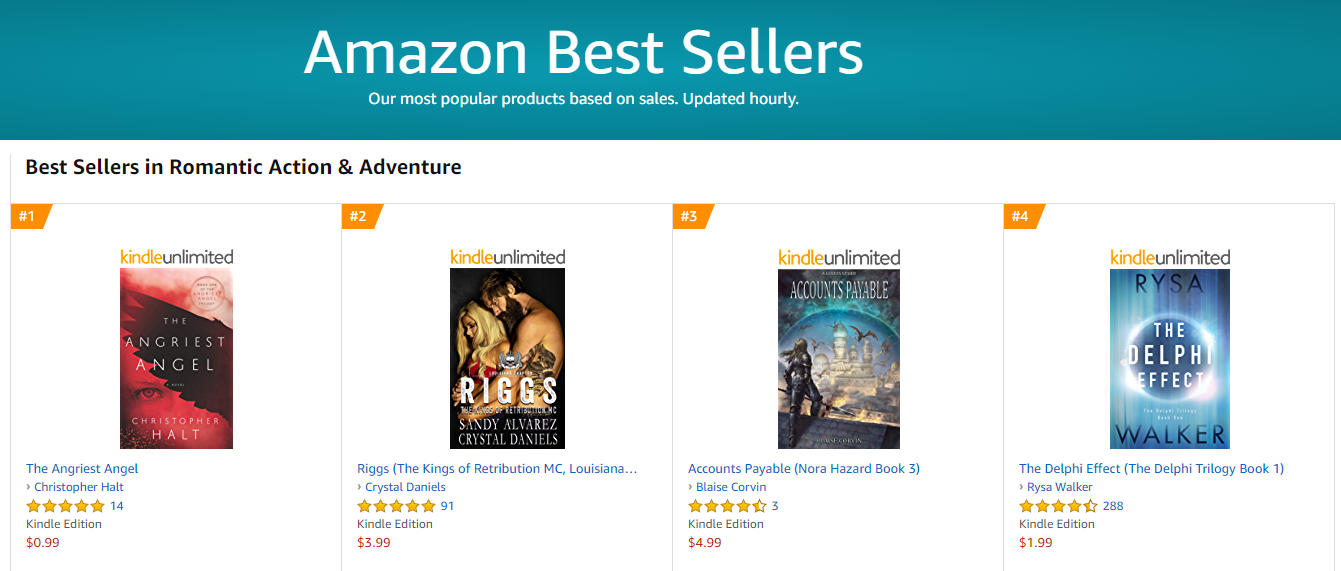 ADHD
Attention Deficit Hyperactivity Disorder
ADHD remains one of the most misunderstood disorders in the world. ADHD is not developmental; it is a serious medical condition which one is born with, which is why it shows itself at a young age.

Many who show periodic symptoms mistakenly think that they suffer from ADHD. However, positive diagnosis requires symptoms of inattention, hyperactivity, and impulsivity severe enough to cause impairment in the daily functioning of the person: at home, in school, in the community or in the workplace.

ADHD is a serious public health issue. Sufferers have higher rates of behavior problems and accidental injury, and are at greater risk for difficulties in academic performance and career attainment.

The U.S. Surgeon General, the American Medical Association (AMA), the American Psychiatric Association, the American Academy of Child and Adolescent Psychiatry (AACAP), the American Psychological Association and the American Academy of Pediatrics (AAP), among others, all recognize ADHD as a serious medical condition.

ADHD is covered under the Americans with Disabilities Act.

For more information, or if you think you might have ADHD, please contact your primary care physician or your local mental health professional.
Difference in cognition
How to know if you have ADHD
Bio
About the author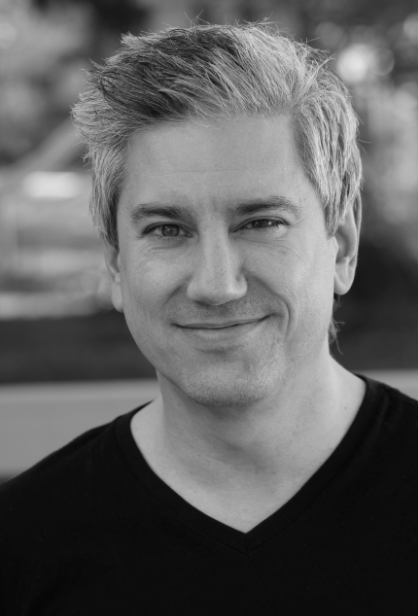 Chris was born in Youngstown, Ohio, but has spent most of his life in the Chicago area. A lifelong fan of reading, he wrote his first story at age of eleven titled "The Life of a Grasshopper's Tennis Shoe," a task given to him by a teacher as punishment for his inability to pay attention in class. He embraced the assignment, however, and filled an entire spiral notebook with a tale filled with antics of the grasshopper community.

Chris pursued advanced writing at the college level, but subpar grades and lack of attention to the fundamentals caused one of his professors to tell him that he would never make it as a writer. He took the advice and pursued a career in computer software, where he found success.

Then on July 6th, 2006 his life would be forever changed when he was tested and diagnosed with attention deficit and hyperactivity disorder. While there is no cure for ADHD, he was given a treatment plan to help manage the symptoms, which enabled him to pursue writing once again.

In 2008 he published his first novel The Dharma Revelation, where it found critical acclaim on Wattpad, and a favorable Kirkus Discoveries review.

In 2010 he began writing a non-fiction piece on ADHD awareness, but he soon realized that the best way to tell his story was in novel form. Thus, The Angriest Angel was born.

The Angriest Angel was a semifinalist in the "Soon to be Famous, Illinois" writer's competition, and went on to become a trilogy, which was completed in 2018.

Chris currently lives in suburban Chicago.